Alabama Media Group Brands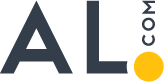 AL.com is Alabama's #1 news site, making it a results-driven online advertising platform, helping you reach your marketing goals and objectives whether launching a new product or service, driving traffic to your store or website, or building brand awareness.
Our news, football, high school sports and real estate apps keep the news you care about at your fingertips.



The Birmingham News is Alabama's largest newspaper and has served the Birmingham community and over the last century. The Birmingham News retains the largest media reach in the Birmingham Metro area, reaching over 346,000 readers each week.3
The Huntsville Times, Alabama's third largest newspaper, has been serving Huntsville and the surrounding areas for more than 100 years and is the dominant media vehicle in the region.
For more than 50 years, Birmingham magazine has been the pre-eminent quality-of-life publication for the greater metro Birmingham area, celebrating the culture and soul of the region.


Founded in 1813, The Press-Register is Alabama's oldest and second largest newspaper. The Press-Register serves Mobile and Baldwin Counties, and reaches over 225,000 weekly readers.4
The Mississippi Press serves George and Jackson Counties. The Pascagoula-based newspaper is a prime source of trusted news for Mississippians living in the Southeast corner of the state.
Gulflive.com is the local source for real-time news and information plus obituaries and classifieds for Pascagoula, MS and Jackson County residents.   Powered by The Mississippi Press and Press-Register, gulflive.com reaches an average of 462,000 unique monthly visitors and delivers an average 1.94 million page views each month.5

Get the latest Gulf Coast news, weather, sports, jobs and entertainment info on your mobile or tablet device from The Mississippi Press and the Press-Register.
ComScore September 2015. 2. Scarborough, Release 1, 2015 (Birmingham News, Huntsville Times, Mobile Press-Register, Birmingham magazine) 3. Scarborough, 2015. 4.Source: Scarborough Research 2015 Release 1, Mobile CSA. 5. Omniture, November 2014-October 2015.