Alabama Media Group provides a suite of digital marketing solutions that allow you to reach your target audience across the United States, including geographical, contextual and behavioral targeting opportunities.  We are part of a network of local news and information websites that collectively reach 24 million unique visitors and 302 million page views each month. [1. comScore Media Metrix (total universe) June 2012]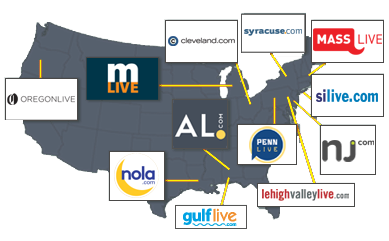 Whether you want to reach a customer base in print, across a network of local websites, mobile platforms, search engines or on social media we have advertising packages to fit your needs and budget.
Contact us to find out more about advertising opportunities.