Beginning as a weekly publication in neighboring Harrison County, Mississippi, before the Civil War, The Mississippi Press joined with other newspapers over the next 100 years to become a prime source of trusted news for Mississippians living in the Southeast corner of the state.  The Pascagoula-based newspaper offers local news, weather, features and pearls of wisdom from Old Crab.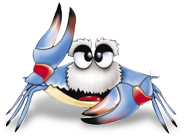 The Mississippi Press serves George and Jackson Counties, reaching 36,136 readers every Sunday and 34,758 readers every weekday.[1. Mississippi Press Marketing and the Audit Bureau of Circulation]
Sign up to receive e-edition access for The Mississippi Press. Now included in home subscriptions and available for purchase. Sign up today.
Have a question or problem with your newspaper subscription, contact us today.