Buying power
.
Reach an affluent, community-focused audience.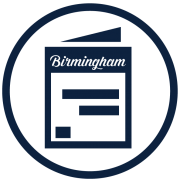 Birmingham magazine's fiercely loyal readers have made it Alabama's longest running lifestyle publication.
Birmingham magazine has a variety of ways to make your message stand apart.
Choose from our standard issue positions or one of our unique premium position opportunities. Learn more about our Birmingham magazine audience through the infographic below.
Contact us for details or download our media kit.

CVC, 2014, Q2 2014. 2. Scarborough Research, Birmingham, R1, 2013; CVC, 2014