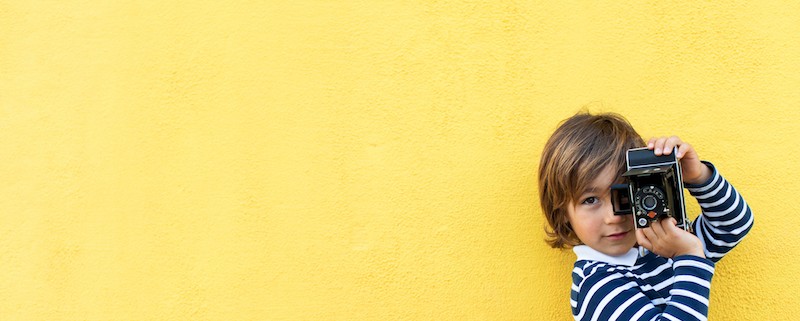 When it comes to online content, people love it when you paint them a picture.
Take, for example, the popularity of infographics – since 2010, searches for infographics have jumped 800%. How about video? In February alone, over 233 million Americans watched videos online.
(No word yet on how many brochures they read, but we'd guess not that many.)
The reason is simple: Photos, graphics and videos can convey information in a more engaging way than pages of text, not to mention more quickly.
And businesses get this. A recent estimate shows that U.S. companies will spend

$9.14 billion on video ads in 2016 – double what they spent in 2014. Infographics, video blogs, slideshows and webinars have become cornerstones of content marketing.
Yet optimizing photos and videos is sometimes overlooked in SEO. In fact, we see it more often than other SEO gaffes. It's true, Google and other search engines can't actually "read" visual content. However, they can read the code behind them, and they like it when your content gets customers' attention.
Here are six simple ways to get search engines to take a closer look.
Include alt text for photos. Alt text refers to short phrases that describe the content of a photo in HTML. It's the secret handshake that tells search engines your picture has something to say. Make sure it communicates meaningful information about your photo. But incorporate one or two keywords only – search engines hate keyword stuffing.
Write smart meta descriptions. Meta descriptions provide a summary of a page's content. Unlike alt tags, meta descriptions don't affect your ranking, though search engines display them in results pages (SERPs). The more relevant and interesting your meta description, the more likely readers will click through. Keep it brief – Google only displays 156 characters – and clearly communicate what readers can expect to see on the other side.
Give your files descriptive names. No one ever searched for "431178FG.jpg." Create a short, sweet, descriptive file name that incorporates a keyword or two. "Bike-Repair-How-To.mov" gives search engines more insight than "John_Rep_201403.mov."
Limit one video per page. To increase the chances of readers finding each video, avoid including too many on a single page. Even if they're somewhat related, you can only optimize that page for a general topic. Your individual videos won't get the specific attention they need. (Think "green snake-print stiletto" versus "shoes.")
Make photos & videos shareable. The more people see your photo or video, the more traffic and views it generates, and the happier search engines are. Incorporate social media sharing buttons on each page, and regularly post content to social media channels. To take it a step further, include code that allows visitors to embed video on other sites. (Video players usually offer this option, or ask your resident site expert for help.)
Transcribe your video. The SEO value here is obvious – more content for hungry search engines to crawl. A video transcription is also great for visitors who may lack the time to watch a longer video right away. It lets them scan the page quickly for key takeaways, and then come back later for the feature presentation.
While there's plenty more to consider (for example, submitting a video sitemap to Google), these basics will get your photos and videos on search engines' radars.
Your customers love visual content. But when it comes to SEO, a word is worth a thousand pictures.
https://www.alabamamediagroup.com/wp-content/uploads/2016/05/shutterstock_234280012.jpg
533
800
al_marketing
/wp-content/uploads/2015/10/amglogo.png
al_marketing
2016-05-17 16:18:44
2016-05-18 14:39:55
Photobomb: 6 Missed Opportunities for Photo + Video SEO