Do you have business news that needs sharing?
Our new Business Announcement feature area in the Sunday print edition of The Birmingham News is designed for businesses and organization's looking to share timeline news including press releases, employee promotions, employee designations, business awards, business expansions, and business relocation news.
Business announcements will run every Sunday beginning March 24, 2019.
Announcements will run near the Business News section.
All listings include up to two photos.
This feature area is for:
employee promotions
employee designations
business information
business awards
business expansion news
business relocation press releases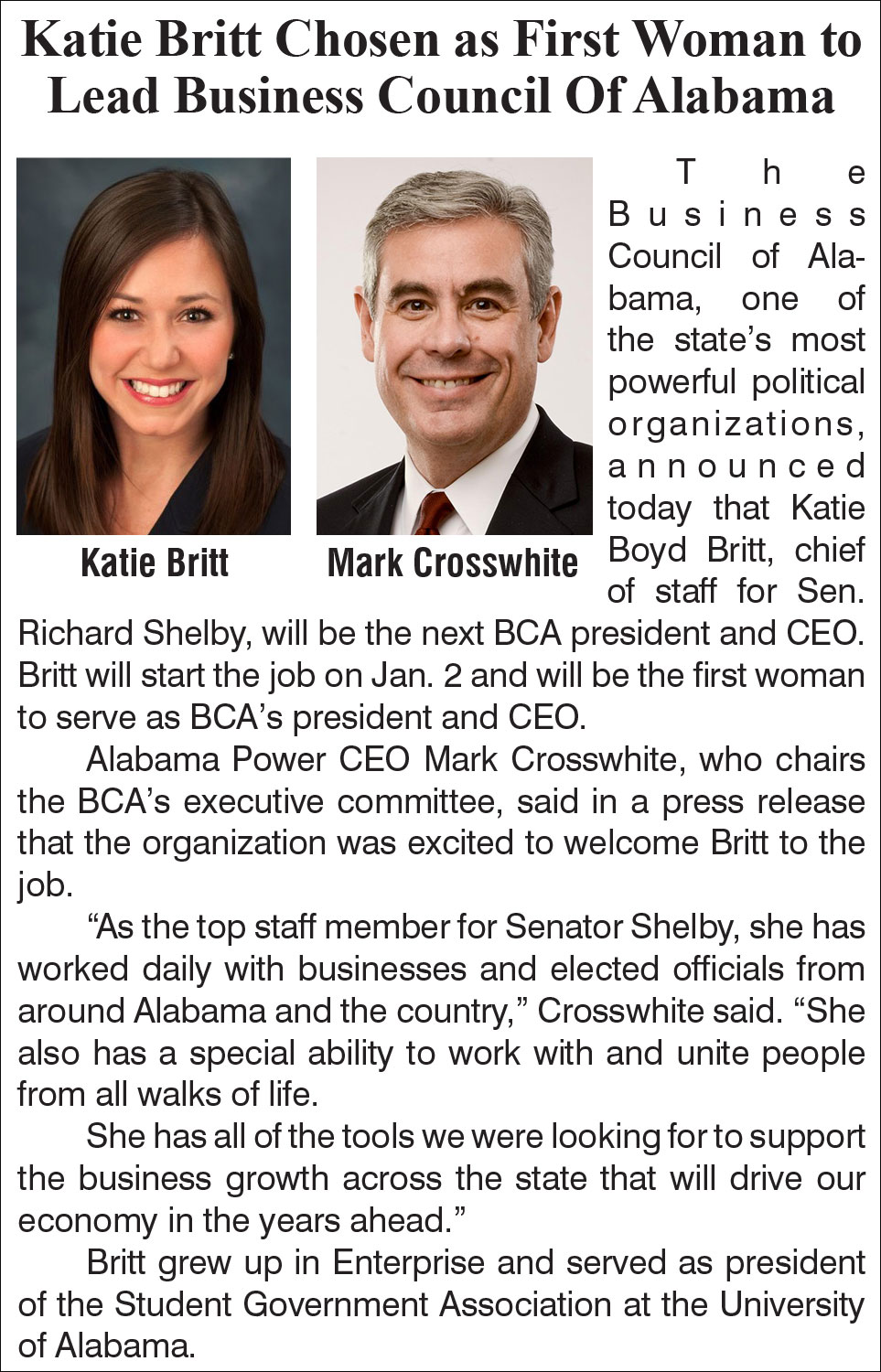 Sample ad
Complete the form you can download here.
Save completed PDF document and email as an attachment to businessannouncements@al.com
Deadline is the Tuesday prior to Sunday publication
After submission, a Birmingham News representative will call you to verify listing information and take payment over the phone
BIRMINGHAM NEWS
2×5: $175
2×10: $350
2×5: $99*
2×10: $198*
*Introductory pricing good through 5/31/2019
Birmingham Scarborough R1 2017; Huntsville Scarborough R2 2016; Mobile Scarborough R1 2017
Little, Caroline. NEWSPAPER ASSOCIATION OF AMERICA, October 2014.
Mediaspace Solutions, 2011 "Proven Methods for reaching educated and Affluent Consumers"
Kapner, Suzanne. "Retailers Can't Shake the Circular Habit" Wall Street Journal. March 11, 2015.