Newspaper Advertising Solutions
Newspaper advertising supports digital marketing efforts by increasing brand awareness and is often credited with driving traffic either to stores or to a website.
Alabama Media Group owns the largest three newspapers in the state that deliver an engaged, loyal, and affluent audience.
Reach the 720,000+1 Birmingham News, Huntsville Times and Mobile Press-Register readers with an array of print solutions.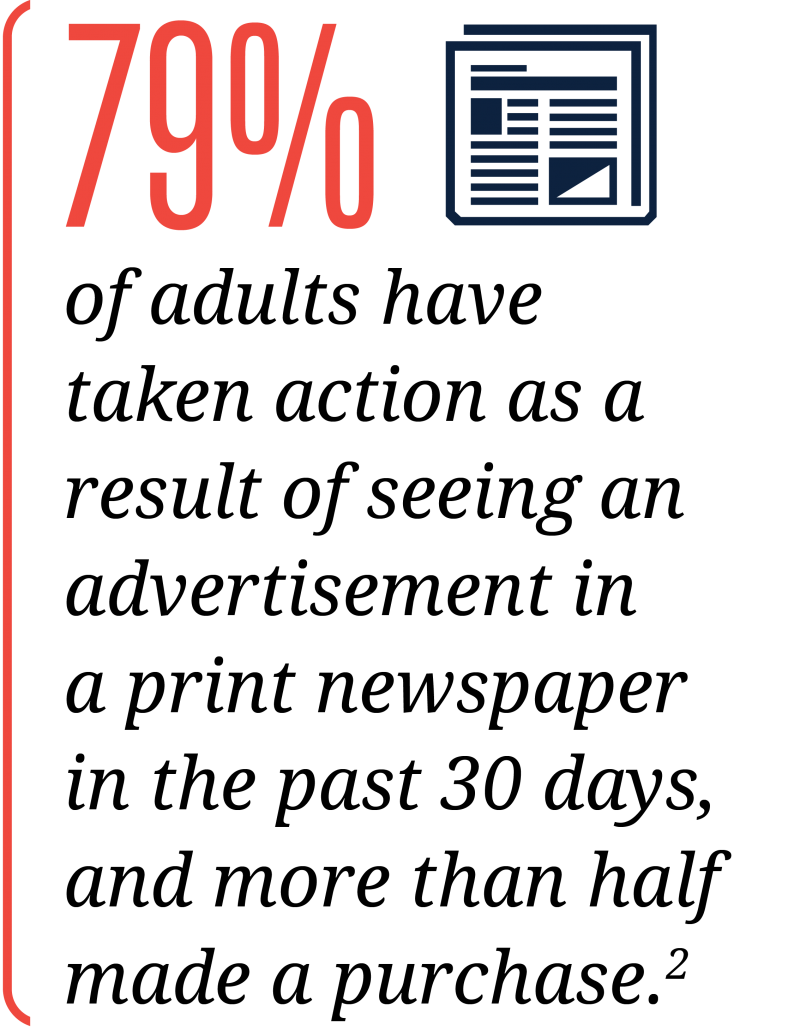 Scarborough, Release 1, 2015
Little, Caroline. NEWSPAPER ASSOCIATION OF AMERICA, October 2014.
Mediaspace Solutions, 2011 "Proven Methods for reaching educated and Affluent Consumers"
Kapner, Suzanne. "Retailers Can't Shake the Circular Habit" Wall Street Journal. March 11, 2015.