Your True Marketing Partner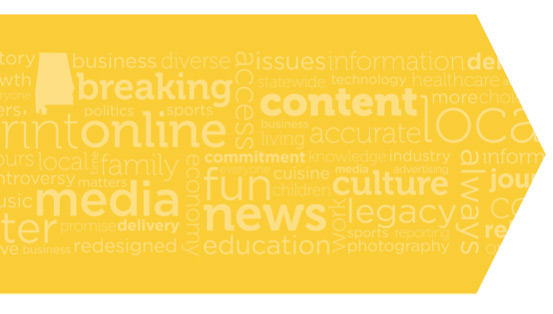 Reach your target customers with our comprehensive suite of print and online marketing solutions.
Alabama Media Group offers a wide range of advertising products, including, print, online audience targeting, search engine marketing, mobile, social media and email marketing.
We also provide print and online advertising platforms for automotive, recruitment and real estate categories that provide targeting options to help you reach both passive and active customers.
Download our Solutions Guide.